PE Komunalec Bitola was established in 1966 by the Council of the Municipality of Bitola and has been providing utility services ever since. It has jurisdiction over the territory of Bitola, as well as the surrounding villages which are considered part of the Municipality of Bitola.
We have a wide range of working activities which can be summed up in these main categories:
Waste management and management of other non-hazardous waste, i.e. collection, selection, storage, treatment, transportation and disposal of waste;
Maintenance of public greenery and public hygiene, sowing, cleaning the green areas, planting and trimming flowers and trees in the parks, watering and propagation of seedlings;
Maintenance of the area between graves, granting rights for personal use of tombs as well as their numeration and providing memorial services for the deceased in the chapel;
Removal of illegally parked vehicles;
Capturing, sheltering and euthanasia of stray dogs.
Governing bodies of the enterprise:
Board of executives – 9 members
Board of supervisors – 5 members
Director
PE Komunalec Bitola has 243 employees divided into five working units:
Sector for Legal and general affairs
Financial Sector
Sector for Communal hygiene
Sector for Public greenery
Sector for Management and maintenance of cemeteries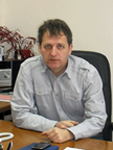 M.S. Zoran Soklevski
Graduated traffic engineer
Contact: +389 47 207 400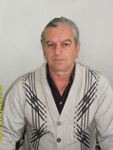 Rade Gjogjioski
Graduated lawyer
Contact: +389 47 207 432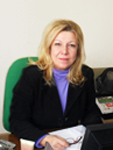 Silvi Atanasovska
Contact: +389 47 207 412
Ljubomir Petrovski
Contact: +389 47 207 420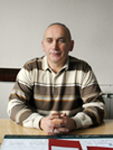 Zoran Spirovski
Graduated mechanical engineer
Contact: +389 47 207 426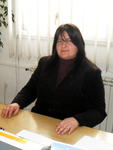 Gordana Naumovska
Farming engineer
Contact: +389 47 207 422